Blooming Day Spa & Thai Massage has proudly been openned for 10 years and this is the only shop affiliated with our brand and our service.
THANK YOU FOR YOUR SUPPORT.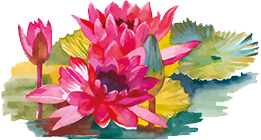 We believe in quality indulgence. At Blooming Day Spa, you will enjoy soothing therapies that have been specially tailored for you. Revive your spirit, indulge your senses and relax with  well deserved treatment. Let the stress and pressure of the day melt away with us. We are proud to present the original Thai Massage service. We have been serving the people of Neutral Bay and supporting our local community organizations . Since we opened in 2008, we are a small family business and thus strive to provide you with the best massage and the most friendly customer service possible. Our therapists use only premium oils, balms and scrubs to ensure that  you have the best experiences.
If you would like to be pampered or revitalize we invite you to make an appointment with one of our caring massage therapists.
Ambience
Relaxing & Revitalising Atmosphere
Customer Reviews
See why people love Blooming Day Spa
The best around...

The masseuse at Blooming Day Sap are the best around - every time I leave I have de-stressed and have had the most luxurious hour of being pampered. I can't recommend it highly enough.
Keep coming here...

Thanks so much for the massage. Quite possibly the best massage I've had. Sakol was so strong, firm and relaxing at the same time. I feel incredible after it.
Very friendly staffs...

I have just had a terrific massage at Blooming Day Spa, Cremorne. Staffs are very friendly and really work hard. I feel a new man.
Many Thanks...

I've been coming here for approximately 12 months. Every time the treatment full body or feet (my favorite) is fantastic.
Highly recommend...

I have regularly been attending Blooming day Spa for several years now and would highly recommend their services as all the staff are professional and polite. The atmosphere is inviting and welcoming, I'm sure you will enjoy their section for family and friend, and that you will become a regular customer too.